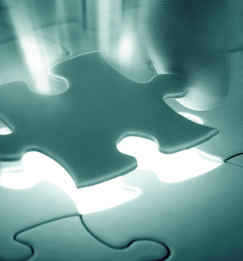 Client Testimonials
At Legal Software Connection, where we put quality first, we are directly involved and we care. Our clients' feedback is a true testament to the values we hold at the core of our company. Read on to hear what others have said.
---
Spending design time with LSC turned out to be more important than we initially thought. LSC created a design that best fit our firm while tactfully correcting some firm misconceptions. Training and subsequent support was vital to user comfort, consistent outcome and rock solid DMS. With Worldox in the third year at our firm, an unqualified opinion is total user satisfaction thanks to Legal Software Connection and their knowledge of Worldox.
S. William Provensal, Chief Operating Officer,
Baldwin, Haspel, Burke & Mayer LLC - New Orleans, LA
Get Connected Today.
Contact us to schedule an appointment. Find out how LSC can increase efficiency, productivity and profitability in your firm.

---
---
---
Frank Jones and Legal Software Connection has been a valued vendor for well over 10 years. Their knowledge of Worldox as well as the understanding they have about my environment allows me to focus on strategic initiatives around maximizing the value of Worldox versus operational issues.
Bob DuBois, IT Director,
Devine, Millimet & Branch, P.A.- Manchester, NH
---
Since 1998, Legal Software Connection has provided superior service and in-depth product knowledge to our firm, and many other firms. Its team of software professionals takes a project from start to finish, with exceptional accuracy and friendly client service. It is hard to find a company that stands behind its services as well as Legal Software Connection does. It embodies the concept of supporting its clients!
Sally Gonder, IT Manager,
Johnston Barton Proctor & Rose, LLP - Birmingham, AL
---
Our firm has been relying on Frank Jones and his entire staff for more than a decade. Their understanding of document management and workflow has changed how we perceived this function and made our organization far more efficient in these roles. There are many choices for integration services and our decision to make Legal Software our integration partner many years ago continues to benefit us daily, and I hope for years to come.
Alan Prophitt, IT Director,
Huie, Fernambucq & Stewart, LLP - Birmingham, AL
---
Frank Jones and Legal Software Connection provided us with an exceptional value added service above and beyond what we expected. By providing us with expert guidance, to customization and training materials and ongoing support, the management and maintenance of the software has been easy. I would recommend Frank's services to anyone.
Michael Morris, Information Technology Manager,
Cavalluzo, Hayes, Shilton, McIntyre & Cornish LLP - Toronto, ON
---
I have known Frank Jones since 1995 when our law firm selected him to participate in the design and installation of our computer network. Since that time Frank has helped my team to diagnose, explain and resolve our company's most complicated computer problems with all types of software and hardware; i.e., the problems that other systems professionals, Microsoft support, and our own systems staff were unable to troubleshoot. Any time we have a systems problem we can't solve, Frank Jones is the person we call - The Master Troubleshooter.

In addition, we have enjoyed the superior service on our Worldox software which Frank sells and supports. He is very responsive on the questions we pose and knowledgeable in suggesting new features by which to increase our utilization of Worldox and the return on our investment.

Frank's humble style hides how effective he is. I learned how exceptional he is first from other respected systems professionals who referred me to Frank and then by his performance. I hope I retire before Frank does so he continues to be just a phone call away as long as I'm working.
Keith T. Cameron, Chief Operating Officer,
Houston Harbaugh - Pittsburgh, PA
---
Once the decision to implement Worldox had been made (replacing our current DMS), I reached out to the ILTA community in search of a resource to assist with the transition. Frank Jones and Legal Software Connection were recommended as the most knowledgeable Worldox consultants in the country. After discussing our project with Frank and learning about his long history with the product, I engaged his services. We're very happy with the results of the conversion and migration and the ongoing support LSC has provided, and would strongly recommend them for any Worldox deployment, upgrade or ongoing support needs.
Mark Lozen, IT Director,
Armbrust & Brown, PLLC - Austin, TX
---
Legal Software Connection, Inc. works hand-in-hand with World Software to solve our trickier Worldox issues. Their deep knowledge of the application coupled with a firm understanding of our environment make them the perfect liaison between us and the developers. They ensure that we are all "speaking the same language". World Software recognizes and respects the experience of Legal Software Connection, Inc. If LSC needs to escalate a problem, we automatically reach the higher levels of support within World Software.

I cannot over emphasize the value we have received from our relationship with Legal Software Connection, Inc. Knowledgeable, responsive and friendly, they have greatly improved our experience with the Worldox document management system.
Beth McCune, Information Systems Analyst,
Pierce Atwood LLP - Portland, ME
---
From the start, it has been a pleasure to work with Legal Software Connection, Inc. Frank and Sandy's input was invaluable during our analysis of a document management system. When the firm decided to install Worldox, they walked with us every step of the way during our implementation and training. They continue to provide the same level of assistance when we have questions or need guidance. We know that when we call or email, we will receive not only an immediate response, but a knowledgeable solution, from them. We could not be happier with their support.
Bonnie G. Moore, CLM, CM, SPHR, Firm Administrator,
Cabaniss Johnston - Birmingham, AL
---
Robinson & McElwee PLLC was very fortunate to have Legal Software Connection guide us through the implementation of Worldox several years ago. Frank Jones sat down with me and asked how I wanted to configure the system. I asked him which of the two of us had done that job before. He answered that he had, many times. And so I [wisely] asked Frank to configure the setup based on the best practices derived from his experience, which he did. One of my better decisions! Worldox is a very good product made better by LSC's support and guidance.
Kent Higgins, Director of Information Services,
Robinson & McElwee PLLC - Charleston, WV
---
For the past 10 years, LSC has been instrumental in implementing, supporting and maintaining our Worldox Document Management installation, as well as other litigation support software. From our very first meeting they listened to our needs, made appropriate recommendations and worked in concert with our IS Department to plug Worldox into our environment as seamlessly as possible. We continue to rely on LSC to "fine tune" Worldox as our computerization needs evolve, and have often asked for their guidance when presented with an anomalous task from an end user. Their level of expertise, responsiveness and professionalism rank among the best technology partners we've worked with.
John Oleniacz, Director of Information Systems,
Marks, O'Neill, O'Brien & Courtney, P.C. - Philadelphia, PA
---
Legal Software Connection, Inc. assisted my law firm back in 1999 with the implementation of Worldox. Despite our total lack of familiarity with any DMS, LSC's training and server configuration made the transition easy on our attorneys and staff. Frank Jones and Sandy Johnson were very patient and thorough until our users were fully comfortable with the program. Our network administrator and I were equally pleased with the resources transition and the affordable costs. I recently joined a new firm that had no DMS so we naturally returned to Legal Software Connection to install Worldox.

We quickly discovered our server configuration would present serious challenges to a successful DMS install. If it were not for LSC's patient expertise on all manner of server configuration issues, we would have abandoned the project for a later date and chased our tails to purchase new server equipment as was recommended by many others. LSC calmly directed our IT personnel on a daily basis, troubleshot all manner of odd server problems that were clearly beyond their scope of responsibility, and had us trained and operational within 2 months of my arrival at the firm. This was only a month after LSC had won the project bid and we were never without access to our documents. I could not recommend LSC more highly for their professional and thorough analysis of our entire operation and resources. A year later, we have a robust DMS and an efficient workforce who can find anything they need any time. We still reach out to LSC with questions, and with their amazing support package we are never worried about down-time. Please consider them your true business partner on this key aspect of your business, controlling your documents.
Robert Conway, Firm Administrator,
Dapper, Baldasare, Benson, Behling & Kane, P.C. - Pittsburgh, PA
---
In 2007 our law firm decided to implement a document management system, Needless to say, this was a daunting task, both technically and culturally. Some division in the law firm existed concerning this conversion, as there was a fair amount of fear in making such a basic change in how we do things. After meeting with several vendors, we chose Worldox, based on our very productive and enlightening meetings with Frank Jones of LSC. We contracted with Frank to help us plan and install Worldox, and train our people in how to use it. In my 17 years in IT, this was certainly one of the most difficult and challenging transitions I've been involved in. I also must say that Frank Jones is one of the very best technical professionals I've ever worked with. This cannot be understated, because in a delicate project like this, working with someone as thorough, knowledgeable and detail oriented as Frank is gold. Frank is probably the leading expert in the country in the Worldox software and he is invaluable to World Software as a resource in the field. Since 2007 he and the very excellent Sandra Johnson have been invaluable to our firm to provide us with ongoing support in whatever issues and questions we have thrown at them. I cannot give a higher recommendation than I give for LSC to help with anyone's technical project.
Jack J. Weisberg, Systems Manager,
McNamee, Lochner, Titus & Williams, P.C. - Albany, NY
---
Worldox is one of the legal industry's leading document management programs. This software has organized our firm and streamlined the ability to search for documents and exhibits. I cannot count the number of hours that were lost in billable time prior to the implementation of this software trying to search for documents and materials. Now documents can be made available in a matter of minutes even with narrow deadlines. The implementation of Worldox has made users more productive and has increased firm revenues. The software is very user friendly and has an excellent graphical interface. When training new employees on our firm's software, we can literally have a user ready to navigate the basics of the software in 5-10 minutes. Worldox is very simple to learn and can be adapted in any law firm no matter how big or small the business is. For some of the more robust users there are many modifications and options that can be taken to tweak the searches and toolbars the way the users want them to work, further allowing the staff to work even more efficiently and productively than before.

Worldox is more than a simple document management program, it is a repository for case materials. When many people contemplate the installation of a document management system they are thinking in terms of a place that can group their written documentation. Our users implement Worldox as a total case structure. We house all of exhibits, photographs, charts, maps, videos, and more directly in the management software. Therefore attorneys can access critical document if needed for trials, depositions or meetings by simply using a remote desktop or by using Worldox/Web. Another great benefit to keeping all case materials in Worldox is the fact that an entire case file can be copied onto a local system for use at trial or extended periods away from the office. This local copy prevents having to deal with slow network speeds which can be experienced while traveling and can put the entire case file at the attorneys figure tips in legal proceedings.

Not only is the software excellent to use but the technical support provided by our integrator, Legal Software Connection, is stellar. I never have any doubt that the technical team can resolve any issue should it arise, and they are quick to respond no matter how big or how small the issue may seem. A technician is just a phone call away and their response time far exceeds that of all of my other software vendors.

I am satisfied with the numerous years that we have used this software and look forward to many more years to come! I would highly recommend this software and Legal Software Connection to any law firm looking to organize their business and to increase productivity!
Ken Hobson, IT Director,
Huddleston, Bolen LLP -- Huntington, WV