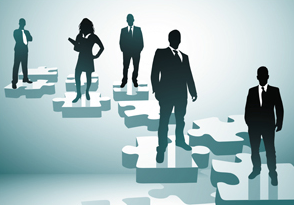 Who we are
Frank Jones founded Legal Software Connection over 20 years ago after observing a problematic "disconnect" between developers of software and their customers - the end-users at law firms. By successfully acknowledging and bridging this gap, the company has become a trusted liaison between technology developers and their law firm clients. Jones and his team provide superior service as a systems integrator for law firms and corporate legal departments, which has allowed them to flourish and stand the test of time. In fact, as the legal software industry developed, dynamic legal technology consulting became a valuable and sought-after skill - a skill that LSC has stood for since its inception.
After working with various software programs initially, Jones recognized the immense capabilities of the Worldox Document Management system, and eventually tailored his business to provide expert consulting services specifically for Worldox prospects and customers.
Get Connected Today.
Contact us to schedule an appointment. Find out how LSC can increase efficiency, productivity and profitability in your firm.

---
---
Today, Legal Software Connection is comprised of dedicated consultants, technicians and educators who provide unparalleled expertise, reliability and follow-through to guarantee that Worldox is not only installed correctly, but also maintained and evolved properly for the future.
Key Staff Members
Frank Jones, President and Founder
Frank Jones is the founder and president of Legal Software Connection, Inc. (LSC). For over twenty years, LSC has helped law firms and corporate legal departments implement and get the most out of several core legal software technologies. Before beginning his professional career, Frank earned a degree in electronic communications. He also firmly believed he was going to play point guard for the Los Angeles Lakers -- the problem was that nobody told him he was too short and not skilled enough.
Frank has thirty years of experience serving the needs of the legal market. He started as a salesman for a large, multinational company selling technology to lawyers. During his seven years with that company, he worked his way up the corporate ladder while developing management and leadership skills. Each promotion resulted in a move to a new city and more people to manage. Prior to founding LSC, Frank moved to Pennsylvania to become vice president and, ultimately, president of a legal market software developer.
Frank is well-known in the legal community and is considered to be a leading authority and technical expert on Worldox and complementary software such as pdfDocs Desktop, compareDocs, Tabs3, PracticeMaster and Metadata Assistant, as well as various scanning solutions. Frank's brain may be filled with bits and bytes, but he communicates in jargon-free plain English.
Interests
In his free time, Frank enjoys sports. However, his greatest joy comes from time spent with his family. His wife and daughter have taught him many things, including the beauty of the performing arts. Frank relishes each opportunity to hear his daughter sing and watch her dance and perform on stage. Frank also loves animals; so much so that LSC has an office cat - a light brown Burmese named Mocha.
Sandra Johnson, Software Training & Support Director
Sandra (Sandy) Johnson has over 25 years of experience teaching software applications in law firms. She also has experience teaching adults in vocational classes. Sandy first discovered her ability to assist users in gaining computer knowledge at a large law firm in Washington, D.C. when the firm was installing its first IBM Desktop computers. She assisted in writing the documentation, training the firm's staff and attorneys, and supporting the software applications. She suggested that the firm create an internal position to train new personnel and she became the firm's first in-house trainer.
Before joining Legal Software Connection (LSC) in 1999, she worked in training positions in law firms in Washington, D.C. and Pittsburgh, PA. As the Software Training & Support Director at LSC, she discusses training plans with each client (before anyone visits them) to ensure a smooth transition to the new software. Because of her background in legal, she understands the stressful demands on law firm personnel and can adjust training protocols accordingly. Training plans differ depending on the firm's environment, but generally are a combination of lecture sessions and one-on-one support. Proven over many years in the field, this method of education is very successful.
Interests
Sandy loves animals and she shares her house with two adopted cats - Patches and Buttons. And when she isn't running through airports, she enjoys reading, cooking, baking and creating floral displays.