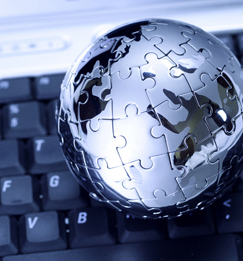 Document Management Solutions
Legal Software Connection represents and implements the full line of Worldox products. Since more than 5,000 companies now use it, Worldox has the largest install base of any document management system. See detail below on the Worldox product line we sell, implement and support.
With Worldox at the center of the wheel, we also sell and support other applications that are spokes on the wheel. These useful applications complement and integrate properly with Worldox. Some of these applications include: Symphony Suite, pdfDocs compareDocs, pdfDocs Desktop, Content Crawler, OCR Desktop and OCR Server, formFiller, Metadata Assistant, KwikTag and AirMail2, Legal Anywhere, Tabs3, and PracticeMaster.
Worldox Products Include:
Get Connected Today.
Contact us to schedule an appointment. Find out how LSC can increase efficiency, productivity and profitability in your firm.

---
---
Worldox GX3: The newest and most advanced Worldox Document Management System. Right now, Worldox GX3 is at work in law firms, financial services firms, manufacturers, universities, government and defense, non-governmental organizations, and more. The Worldox GX3 family includes GX3 Professional, GX3 Enterprise and GX3 Cloud. READ MORE
Worldox Productivity Suite: Worldox Productivity Suite contains essential tools needed to streamline your entire work flow including: Workflow, Task Reminder and Event Notifier. READ MORE
Worldox/Web Mobile: Worldox/Web Mobile extends the power of Worldox document management wherever your people go, whatever technology they use to access their files. This extension also enables the Worldox for iPad app. READ MORE
Worldox Connectors: Worldox Quick Client Matter Connectors automate the process of updating Worldox profile field tables - connecting you behind the scenes with the latest information from your linked time, billing and practice management systems including Elite, Juris, Omega, AcumniEW, Prolaw and others. READ MORE
Worldox iPad App: Worldox for the Apple iPad is available as a free app in the iTunes App Store. Use this to expand upon your remote access options. READ MORE